FIRST WORD OF ADVICE:
NEVER GIVE ANYONE ADVICE YOUR NOT WILLING TO DO ALSO WITHIN YOUR LIFE...FOR GIVING ADVICE SEEMS SO
DIPLOMATICALLY EASY...THAT WE ALL DO IT TIME TO TIME..
BUT I SAY...I NEVER GIVE SOMETHING I MYSELF CANNOT DO!

We use large text for the Vision impaired.

Annlee is also vision impaired.

We are not shouting! Thank you...Annlee





SECOND WORD OF ADVICE IF YOU CHOOSE TO GIVE............
TRY FIRST REMEMBERING YOU YOURSELF WERE YOUNG ONE TIME..SO!!!
CONSIDER TIME WHEN LENDING OUT ADVICE...((understand Mom's and Dad's))?
WHY? Because most human advice is given AFTER THE FACT...humm?


SOUND FAMILIER?...Yet great advice is really out there.....and is needed.


WHICH IS THE ADVICE FOUNDED IN LOVE...?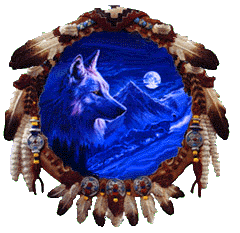 THIRD WORD OF ADVICE..
REMEMBER THEY HAVE THEIR DREAM
AND HOPE OF ATTAINING IT ALSO..........
AND, THEY ALSO HAVE THE SAME RIGHT TO MAKE AN ERROR ....AND WE
SHOULD ALLOW THIS UNLESS ERROR
IS SO DEATH BRINGING...see the differnce yet?
ALWAYS CONSIDER...THEIR DREAM TOO...AFTER ALL YOU HAD AND PROBABLY STILL DO HAVE DREAMS...BUT..JUMP IN WITH
LOVE OF THOUGHT....BETTER THAN AWKWARD ADVICE ANYWAY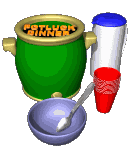 POT LUCK ADVICE NOT GOOD
FOR IT IS THE ADVICE ALWAYS APPEARING FROM SOME
WHERE STATING "I SAW THAT". "I KNEW THAT?". "I GUESSED THAT WAS GOING TO HAPPEN"....etc…etc…etc.......
AFTER THE FACT ADVICE IS ILL FATED IN THE FIRST PLACE..SO CONSIDER WHAT AND HOW AND EVEN WHEN
YOU USE THIS OVERLY USED FORM OF ADVICE AGAIN.....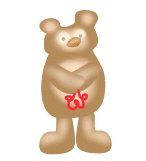 ADVICE DIRECTLY FROM THE OLE PABEAR
WE BEARS ARE THE FIRST TO ADMIT WE SURE ''DO NOT''
KNOW IT ALL..OR EVEN FOR THAT MATTER ALL THE
PROPER ANSWERS...ALL WE KNOW FOR POSITIVE IS.........
THAT WITHIN OUR BEAR CAVE SYSTEM
ARE THOUGHT PROVOKING WRITINGS.........
WHICH WE PRAY SIMPLY BRING YOU TO
CONSIDER, CHOOSE AND THINK FOR YOUR SELF!

Thought is a remarkable ability upon which each

of us has from birth unto death...and most believe

unto everlasting eternity to. I also believe that!

SO I SUGGEST...Consider your own thoughts......

for you may have to carry them for all of everlasting time.

SO I SUGGEST...Consider if they are profitable

or not...ie..GOOD OR BAD UNTO YOU..............

CONSIDER HAVING HAPPY THOUGHTS...!!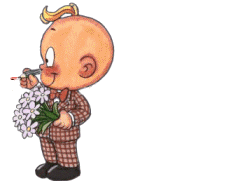 IT IS EASIER TO HATE....
THAN TO TRULY LOVE..
YET A WISE HUMAN BEING QUICKLY LEARNS
THE GREAT DIFFERENCE IN THE TWO...MOST
LEARN TO CHASE THE HATE, DISCORD AND
THE MEMORIES AWAY AND REPLACE ALL
THINGS WITH THE GOODNESS OF LOVE.....!!

DO NOT ALLOW THAT WEE LITTLE GREEN DEMON TO RIDE YOUR SHOULDERS AND BRING YOU WAY DOWN.
RATHER FIND THE WAY...ANY WAY YOU
NEED TO SEND THAT GREEN DEMON AWAY AND PACKING OFF TO BUFFALO....
AND, IT'S DONE BY CHOICE

Winter, summer, spring or fall never let your snowman fall......LEARN THE SECRET OF MY
RYHME AND YOU HAVE GROWN VERY VERY TALL...YOU CONTROL YOUR ENTIRE DESTINY AFTER ALL


UPON THIS EARTH ARE A THOUSAND

DIFFERENT CULTURES...TRY AS I AND

LEARN TO GIVE EACH ONE THEIR OWN SPACE...MAYBE YOU WILL BECOME A WISE HUMAN BEING............

FOR ANYTHING IS TRULY POSSIBLE..!!


SOMETIMES JUST A LAUGH, A SMILE
CAN MAKE THE DIFFERENCE IN A
DAY......THINK ABOUT THAT FRIEND!